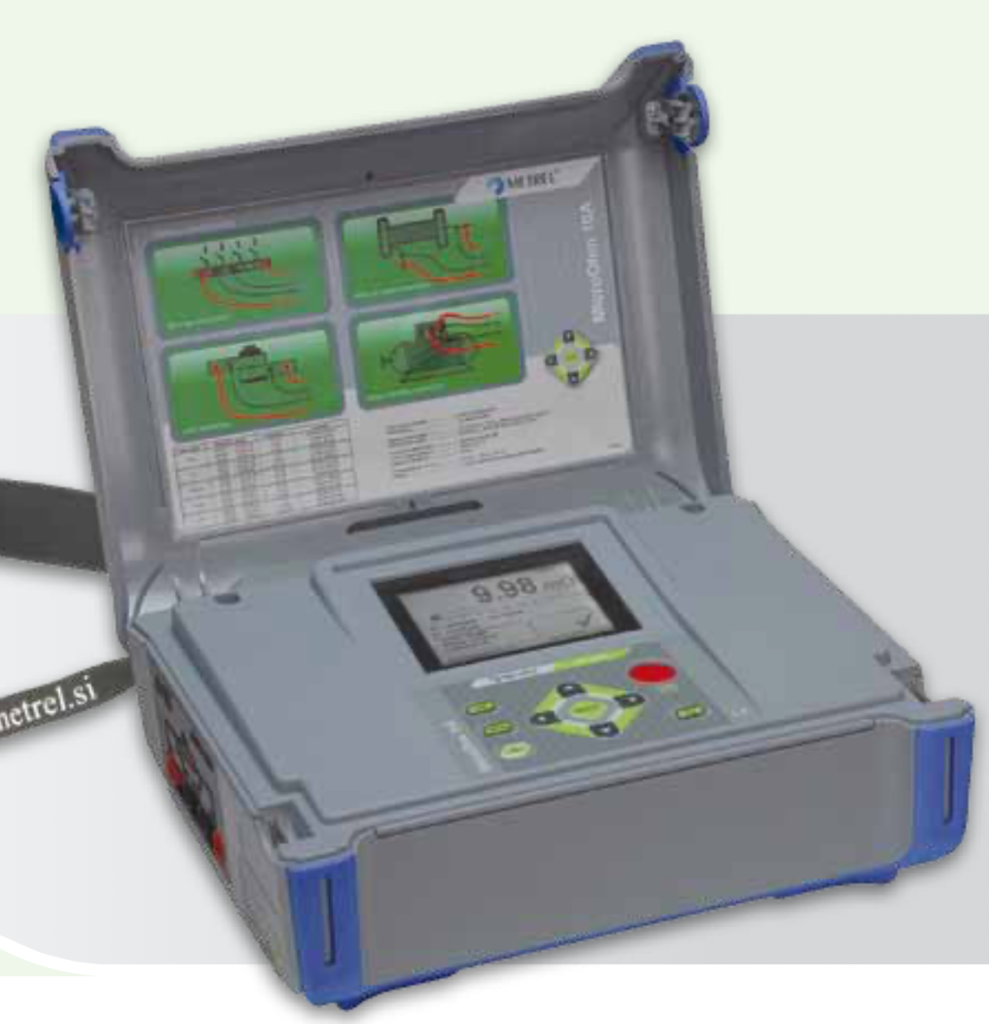 MicroOhm MI 3250 is portable low resistance ohmmeter for measuring low resistances of breakers and switches, busbars, cable joints, small to medium sized transformer and motor windings for industrial application, etc., with test current up to 10 A.
MEASURING FUNCTIONS:
Bidirectional resistance measurement from 0,1 μΩ up to 2000 Ω with test current up to 10 A;
Temperature compensation (with optional temperature probe).
KEY FEATURES:
Highly efficient 10 A current source generates 10 A into 200 mΩ load for 15 min without overheating.
High overvoltage protection (CAT IV / 300 V) allows measurement in substations and other points with low line resistance.
Internal protection cicuit protects user and instrument from inadvertent connection to lines.
Custom limits can be set for PASS / FAIL evaluation of test result.
50 Hz / 60 Hz ripple detection and rejection.
Instrument can be powered from mains or internal rechargeable battery. Instrument can be normally used while built-in fast battery charger charges the NiMh batteries.
Large 320 x 240 dots matrix LCD offers easy-to-read results and all associated parameters.
Lightweight portable design.
Up to 1000 test results with timestamp can be stored in internal memory.
PC SW HVLink PRO enables downloading, review, analyses and printing of test results.